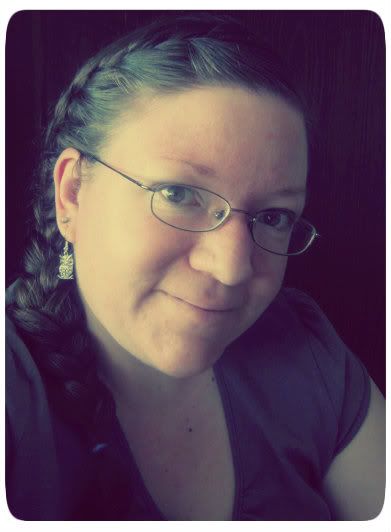 Thanks for stopping by my author blog! I hope you'll get comfy, have a poke around, and stay awhile. I don't keep up with this blog as much as I should, but if you'd like to see regular posts from me, you'll find them on my other blog, Ramblings of a Daydreamer, where I post book reviews, discussion posts, pictures, and a variety of other things. You can also find me on
Twitter,
Facebook, and
Instagram. I love chatting with people, especially about books, TV, music, and travel, so don't hesitate to strike up a conversation. You can also email me at irishstar_83(at)hotmail(dot)com. I'm always open for blog features (spotlights, guest posts, interviews, Top Tens, etc.) and I'm happy to donate e-books and/or swag for giveaways anytime.
Basically all you need to know about me:
I have very eclectic reading tastes. There's not much I won't read. My favourite/go-to genre is contemporary romance (in YA, NA, and adult), but I also read fantasy, paranormal, historic fiction, science fiction, women's fiction/chick lit, dystopian, and post-apocalyptic.

I'm a TV junkie, and I watch a lot of TV on DVD. My all-time favourite shows are Friends and Gilmore Girls. I'm currently binge-watching How I Met Your Mother and Veronica Mars, and I also love Buffy the Vampire Slayer, Doctor Who, Sherlock, Downton Abbey, Supernatural, One Tree Hill, Charmed, Blue Bloods, Castle, Nashville...I could seriously go on and on!

One of the greatest joys in my life is being an aunt. Noah, Logan, and Maddy definitely have my heart...and have me wrapped around their little fingers. Nothing makes me happier than their sweet little smiles, and their hugs and kisses.
I LOVE taking pictures. All my friends and family know my camera could be whipped out at any moment to take pictures of them, scenery, food, books, and basically anything else that captures my fancy. I'm totally addicted to Instagram, and post a variety of pictures there. Someday I'd love to take a photography class and own a fantastic camera with all the bells and whistles.

I love music. Just like with books, I have eclectic tastes in music. My favourite band is U2; they've basically been the soundtrack of my life for the last decade, and have gotten me through the best of the best and the worst of the worst. I've seen them live three times - once from 18 rows side-stage, once from nosebleed seats, and once from the second row inside the pit (which, as you can imagine, was one of the best nights of my life). I pretty much love all music though - rock, pop, alternative, country, R&B. A few of my favourites besides U2: Coldplay, The Killers, Taylor Swift, Black Eyed Peas, The Corrs, Lady Antebellum, Florence + the Machine, Abba, Roy Orbison, Pilot Speed, Robbie Williams, Sky, Savage Garden, Arcade Fire, Kylie Minogue, Maroon 5, Tegan and Sara.

I love to travel. My wanderlust is currently eating me alive. I did a fair bit of travelling in my teens and early twenties, but I haven't been very far in the last few years. Road trips - even if they're just an hour away - make me ridiculously happy. My top 3 dream destinations are Ireland, England, and Scotland.